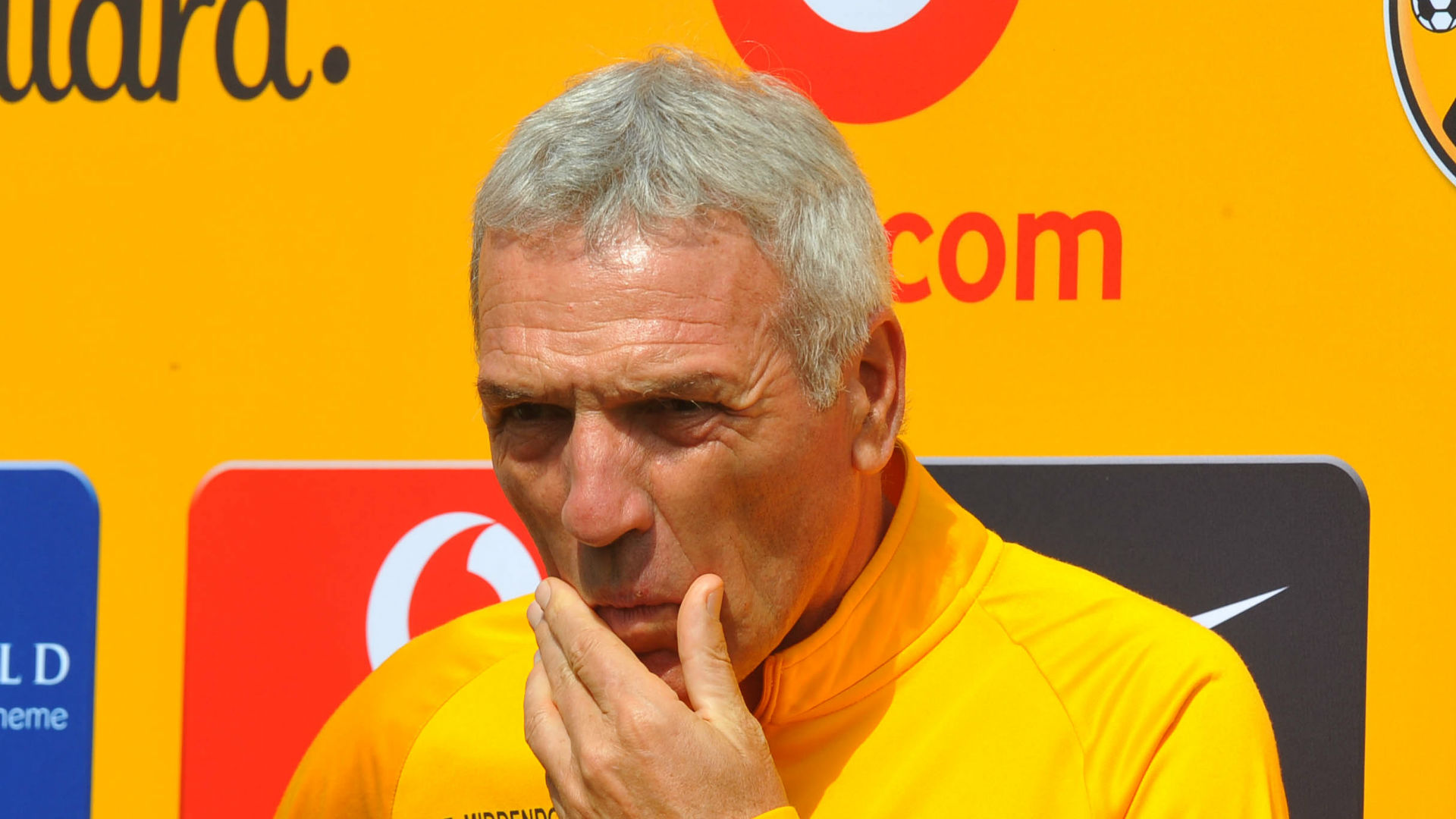 The Amakhosi suffered their fourth defeat of the season at the hands of Amazulu at the FNB Stadium, although their rivals fared little better
The country's top three sides Mamelodi Sundowns, Orlando Pirates and Kaizer Chiefs were all in action on Saturday, and fans on social media were quick to react to a bad day for the trio.
While some parts of the country despaired, others rejoiced as the Brazilians were knocked out of the Caf Champions League 3-1 on aggregate by Al-Ahly following Saturday's 1-1 draw.
In the Premier Soccer League, Pirates were next in action, hoping to return to winning ways after last weekend's defeat in the Soweto derby, but were held to a 0-0 draw by a resilient Golden Arrows side.
Amakhosi, on the other hand, were hoping to extend their lead at the top of the log but were undone by Bonginkosi Ntuli's first-half goal as they suffered a 1-0 loss to AmaZulu.
With the country's most followed sides all failing to record the much needed wins, Twitter was on fire with banter aplenty following Saturday's results.
Sundowns back on earth. 😂😂😂 #Sundowns #CAFCL pic.twitter.com/wmqfZFYJjF

— Jay🇿🇦 (@JayNtuli) March 7, 2020
All over.
Sundowns were deeply wounded today, but this Chiefs defeat will be like waking up to a beautiful nurse in the sick ward. @Masandawana have TWO games in hand. #AbsaPrem title race is 🔥 pic.twitter.com/6xasQrRatG

— Mazola J. Molefe (@superjourno) March 7, 2020
Al Ahly has fixed this country more than our current president has. Thank you Egypt, besizofa yi and Pitso #Sundowns pic.twitter.com/jag39JTEnG

— Siyasamkela (@SiyaMtitshana) March 7, 2020
Its not personal KaboYellow, its about humbling Pitso today. He doesn't see us🤘#Sundowns
Al Ahly we r African 🏃‍♂️ pic.twitter.com/8KpnGEZkq2

— S⚙️ndonzima (@Sondonzima4) March 7, 2020
Kaizer Chiefs fans Let's gather here and celebrate, Abo "we playing every 3 days" abo "my players are tired" with a squad of +- 30 players abo "2 time caf champions league winners", the arrogant busteds have been properly served.#Sundowns #CAFCL pic.twitter.com/hY8qY9L8q1

— Vela Syanda Shandu 🇿🇦 (@Professor303) March 7, 2020
Sundowns fans right now #AbsaPrem pic.twitter.com/FlLeJx7XKt

— lvngani_m🇿🇦 (@lvngani_nongalo) March 7, 2020
Amazulu is not Orlando Pirates.

— Keitu (@Ms_keitumets) March 7, 2020
Jingles got this lineup wrong… Langer should have started. If hes fit enough to be on the bench then start him once.

— La Decima Season loading (@Motsomi_) March 7, 2020
Still support Zinnbauer, my tweets were for banter. He needs to qualify for the Confederations Cup though, that was my minimum target that I gave him.

You can see the bad habits, which have kept us trophy less for this long and those need a pre-season and signings to be made.

— One of the Chosen 6 (@FootballTshepo) March 7, 2020
Final score Orlando Pirates 1(Mhango) Golden Arrows 0#AbsaPrem pic.twitter.com/o2gqUhhlWb

— Mzul'osezintweni Ndlovu (@vumanindlovu22) March 7, 2020
Coach Pitso Mosimane and Coach Manqoba Mngqithi after seeing the result of the #KaizerChiefs match tonight. #AbsaPrem #AbsaPremiership #Amakhosi4Life #SSDiski pic.twitter.com/pbBuo43yPE

— Masenya Leago (@LeagoMasenya) March 7, 2020
Kaizer chiefs fans are busy tweeting about CAFCL instead of promoting their small game against Amazulu.

Unbelievable Hey pic.twitter.com/laP0utuTwm

— #CurrentAbsaPremChampion (@Ta_pf__) March 7, 2020
This guy 👇 can not win the league, he is setting us #KaizerChiefs supporters up for a major heart ache, Pitso is gonna have the last laugh… pic.twitter.com/JYPSKHr1Rb

— Martin Mahaseni (@Outcast_315) March 7, 2020
Despite the loss… if we win the next 4 games, this league is ours.
Khosi ali pheli moya!#Amakhosi4Life#KaizerChiefs @KaizerChiefs pic.twitter.com/LfmeiCXMhT

— RESL (@resl_sa) March 7, 2020
Castro Missed One-On-One
Manyama Missed Free Header
Khama Missed A Good Set Piece

In short… IT WAS NOT OUR DAY FELLOW KHOSI#KaizerChiefs#Amakhosi4Life pic.twitter.com/6ZwD1Nl8Zs

— Malume Shakes🇪🇸🏴󠁧󠁢󠁥󠁮󠁧󠁿🇿🇦 (@Bongz_ShakesJr) March 7, 2020
#KaizerChiefs waving goodbye to the #AbsaPremiership title pic.twitter.com/U1PunfD9aN

— 1_A$TIN_5 (@1Tshepo5) March 7, 2020